I decided to write this "how to" guide as I recently bought one of the blum templates for fitting cabinet hinge plates (the bit that goes on the carcase not the door) and was confused with most website definitions that said it could also transfer measurements from the door. I searched on the product code but couldn't find the info, so hopefully this will result in a 'hit' for someone trying to do the same!
This is the template (available from quite a few places in UK for a few £):
http://www.kitchendetail.co.uk/ProductD ... ing-Plates
The template is a simple piece of pressed metal that you line up either with a measured line (i.e.. if you know exactly where the plate is needed) or from holding the door (with hinge fitted) in place, marking either side of the hinge arm and using the 'staggered' part of the template to align. The template has a pin on the back in the middle that means the template stays still when drilling the 2.5mm holes in the spaces relevant to the back plate (it copes with 2 and 4 way plates).
Pictures in action....
If you know where on the carcase the centre line is....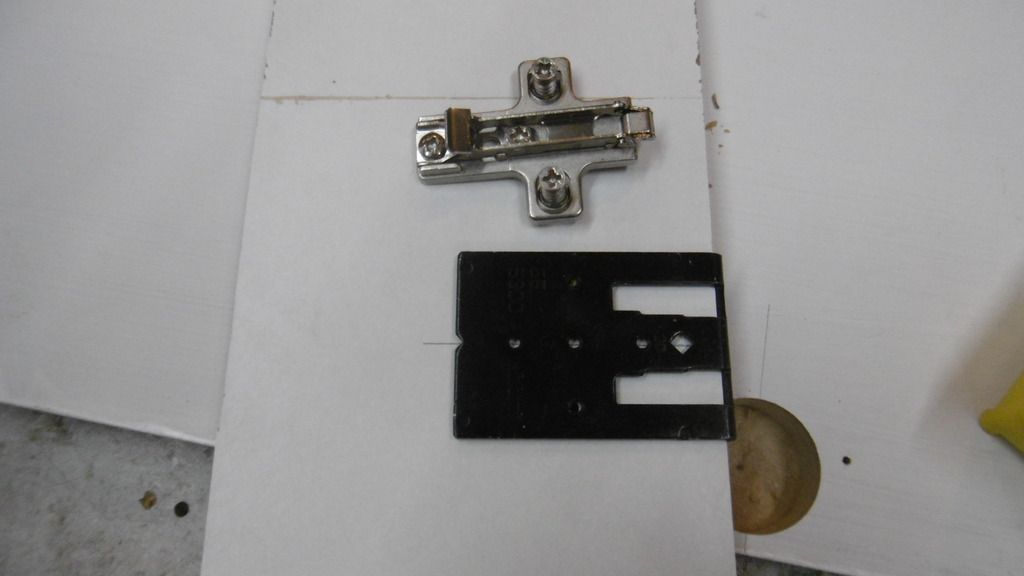 If you don't know, then offer the door up and mark either side of the hinge arm (test pieces in picture!)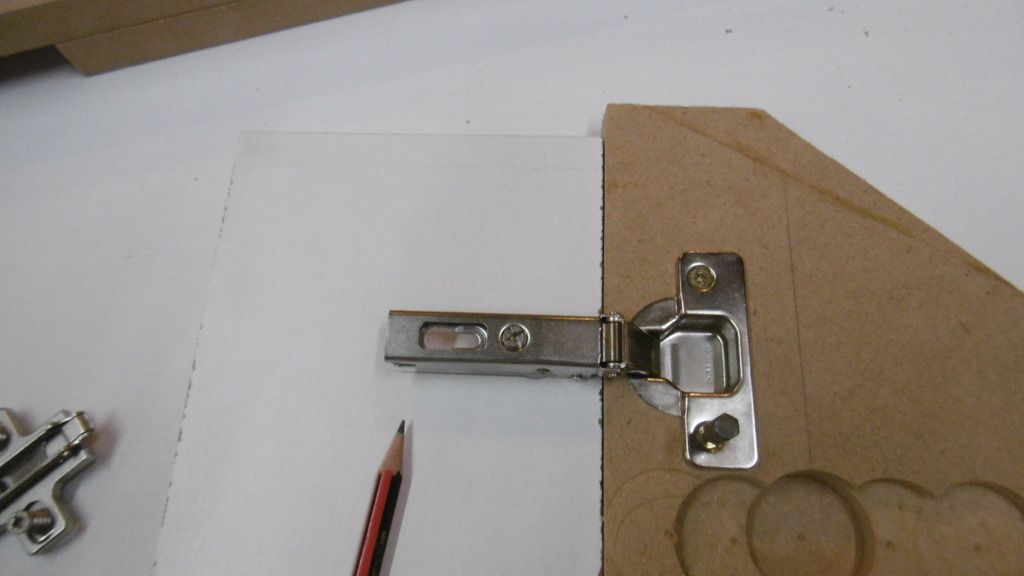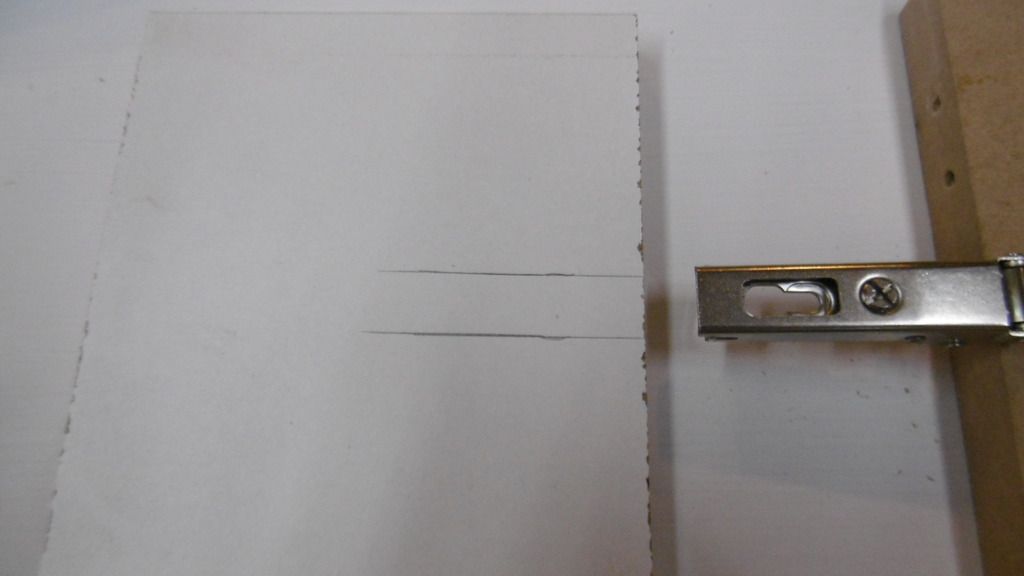 Then line up as shown - I've arrowed the bit that gets used (for wider hinge arms use one of the other steps). This was the function I couldn't find info on on youtube or blum pages.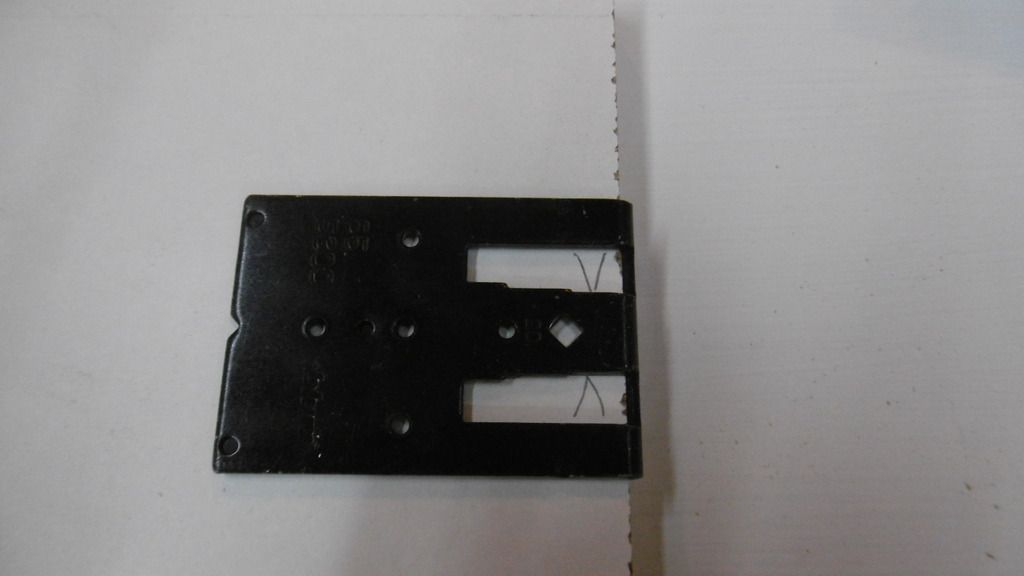 One or more templates can also be screwed to a piece of wood if you have a batch job..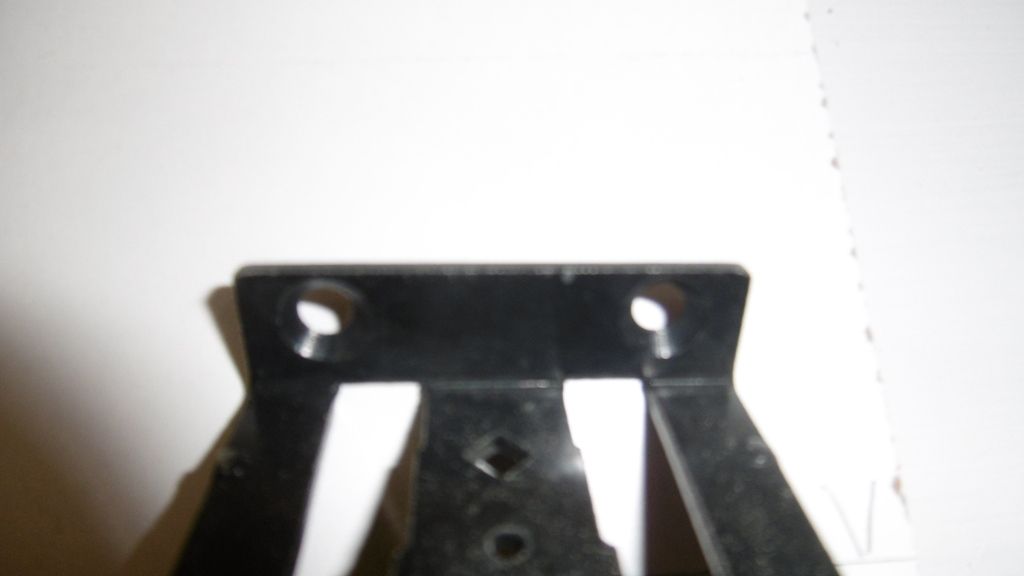 Its surprising how much quicker this template made the job.
Dave