I just happened to be in Photobucket today to post the pics of Terry from the weekend and came across Bob's useful sticky on the procedure. I thought it worth mentioning that I suspect PB have slightly changed their functionality because now when you click on the little cog wheel you get this: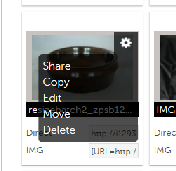 So its missing the get links command that Bob referred to in his tutorial. Now you just need to choose the share option and you get this: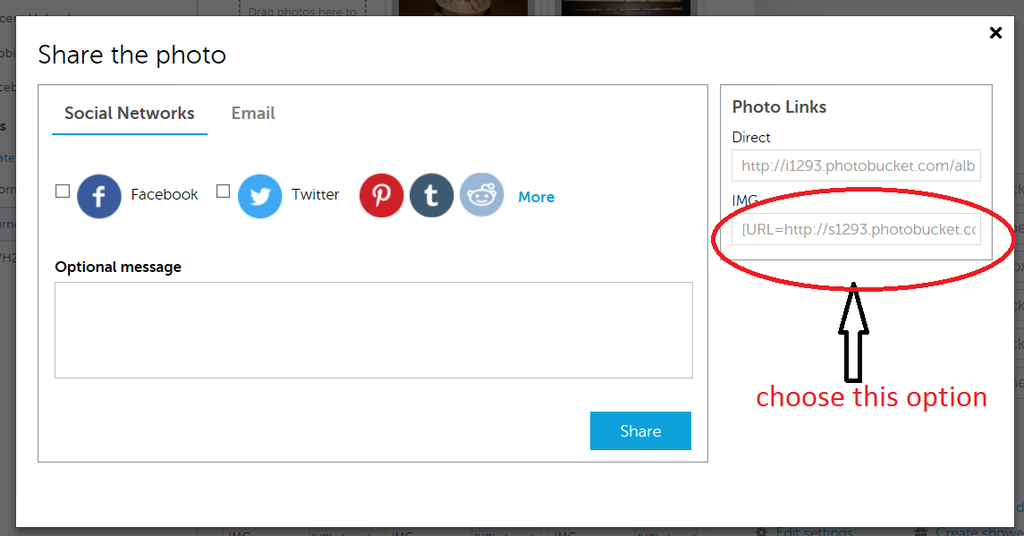 Just choose the IMG option as shown above and then you're back on track with Bob's tutorial (ie paste that clipboard text directly into the post and hey presto...your image will display). I hope I've got this right and haven't disappeared down some dark corridor in PB? But it looks to me like they've changed their product since Bob published the sticky. It confused me for a few mins hence I thought this update worth posting.