At Harrogate last year I bought a Pfeil marking knife from classic hand tools, it had a much thicker blade than my other marking knifes & over the last 11 months it has become my go to knife.
The one thing is I have quite big mits & the handle on the pfeil wasn't that big so as I like the blade so much I decide to re-handle it to better fit my grip.
I started by making a nice thick walled ferrule at a mates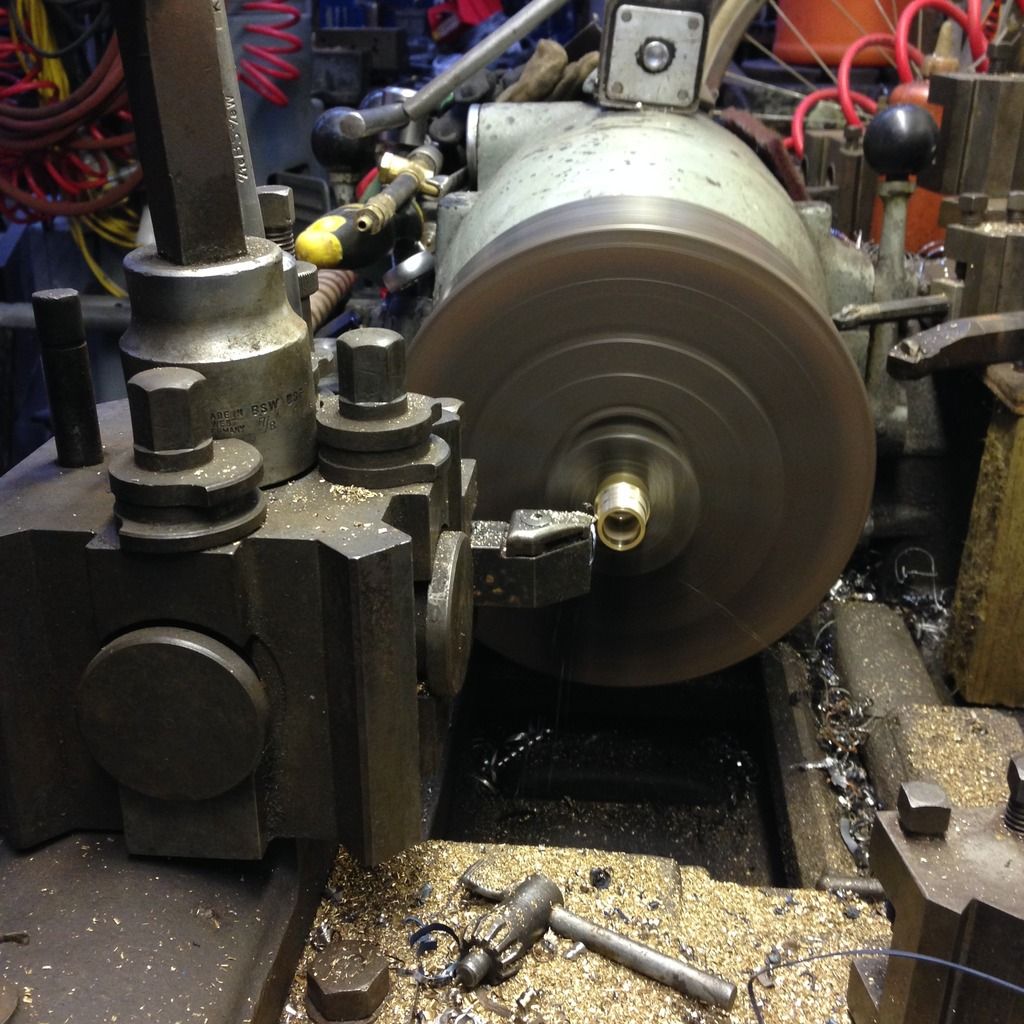 With the ferrule made it was time to make the handle, I found a nice offcut of Macassar Ebony in the scraps box & turned a shape that that suited my grip & I liked the feel of.
The blade fitted in the handle
Don't know how well this will show up but I sanded a flat on the back of the handle again at the lathe using a large sanding disc, hopefully this flat will help the knife from rolling off the bench.