These pictures are from 2010 so another thing that was lost. not so many pictures this time so I'll add some words too
The crown guard that came with the saw didn't work very well at catching the sawdust coming off the blade.
i tried taking high speed pictures to see where the dust comes from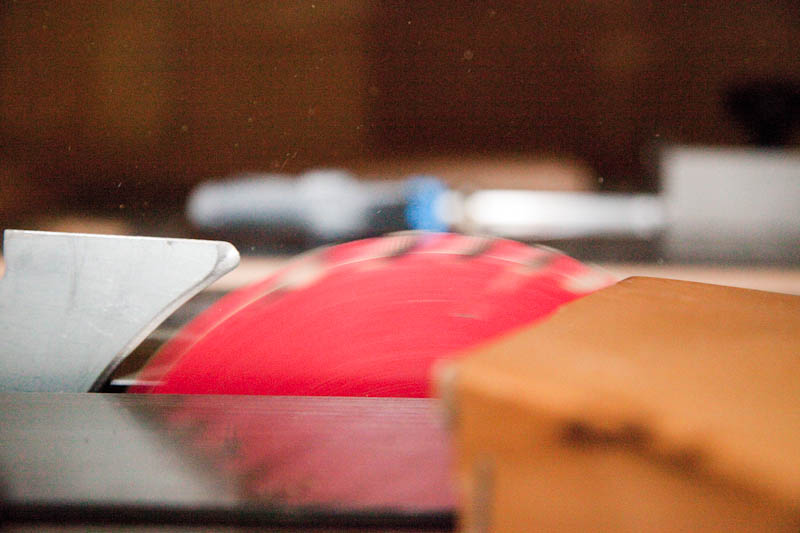 hard to see but it is in the blade gullets and thrown out all round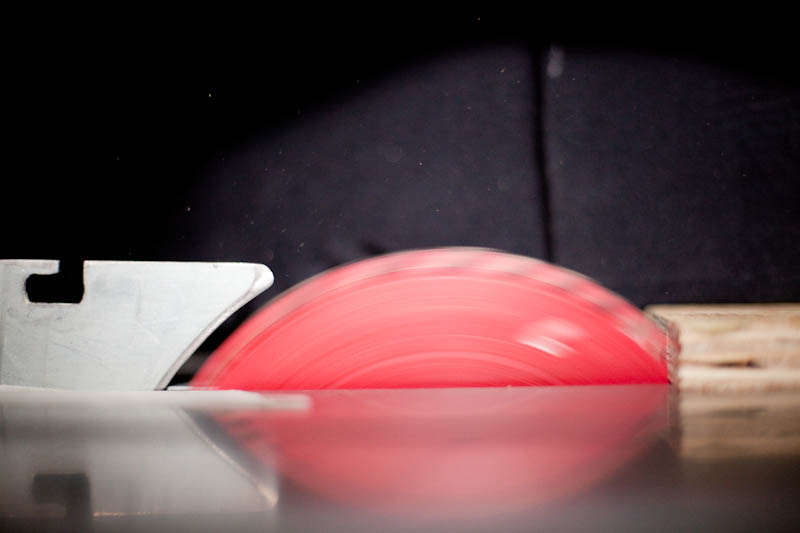 the insides of the axminster guard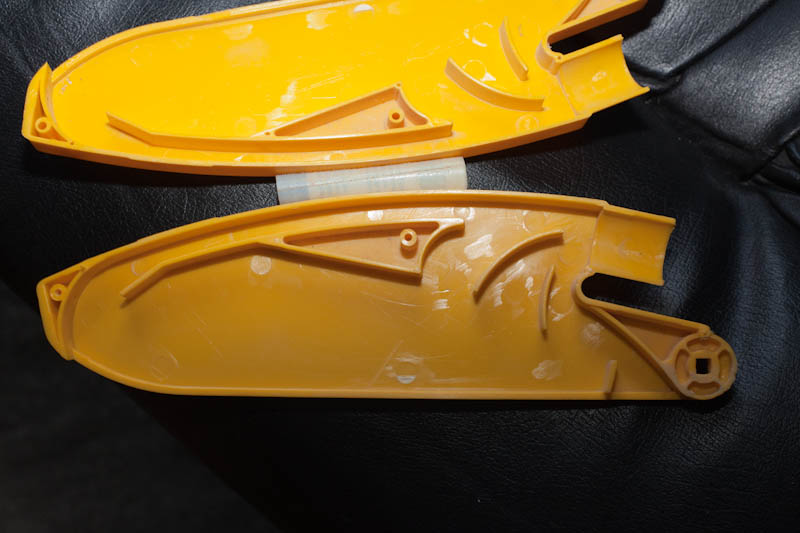 When further in to a cut the dust is projected forwards more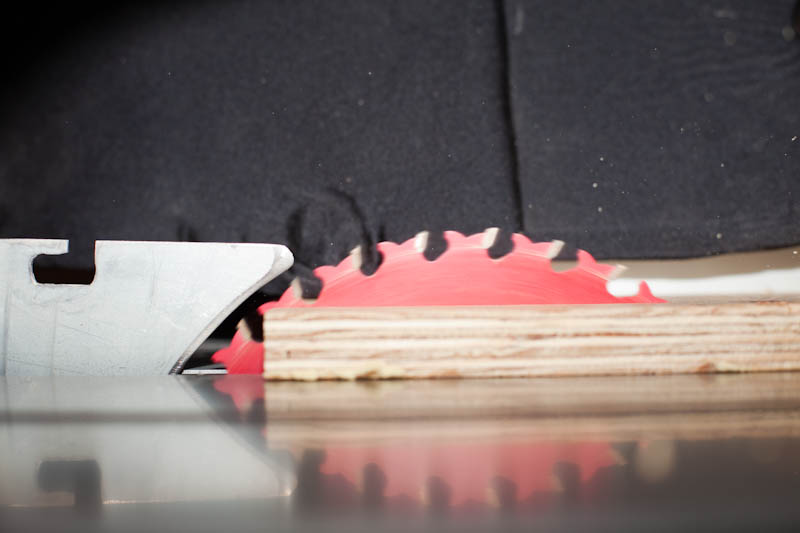 As this deflected piece of paper shows there is a significant breeze coming off the blade in the direction of travel - and I was getting better at the high speed photography as the blade is spinning here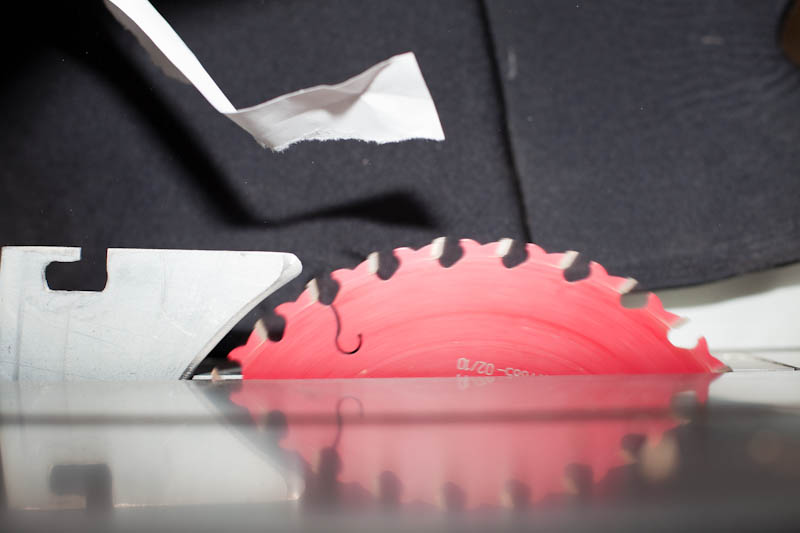 first mock up using polycarbonate sheet and masking tape. It worked and made a stream of dust backwards.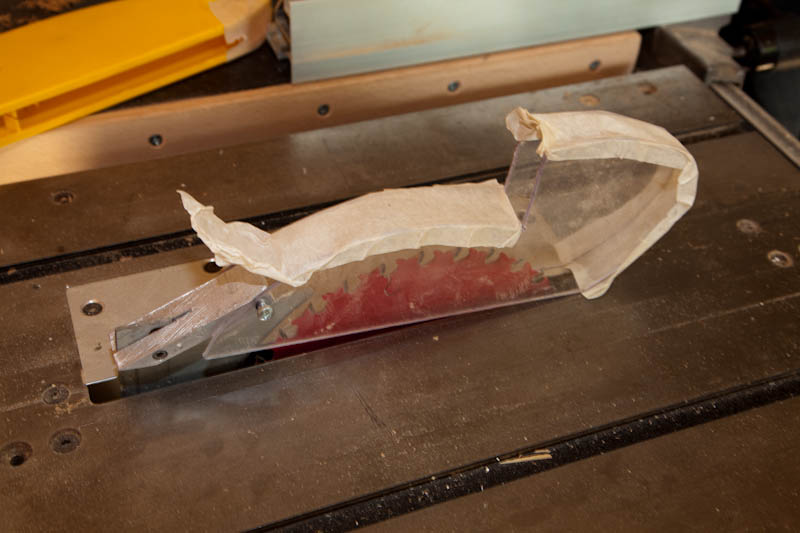 The finished item. the curved parts are 8mm polycarbonate strips bent with hot air from an electric paint stripper gun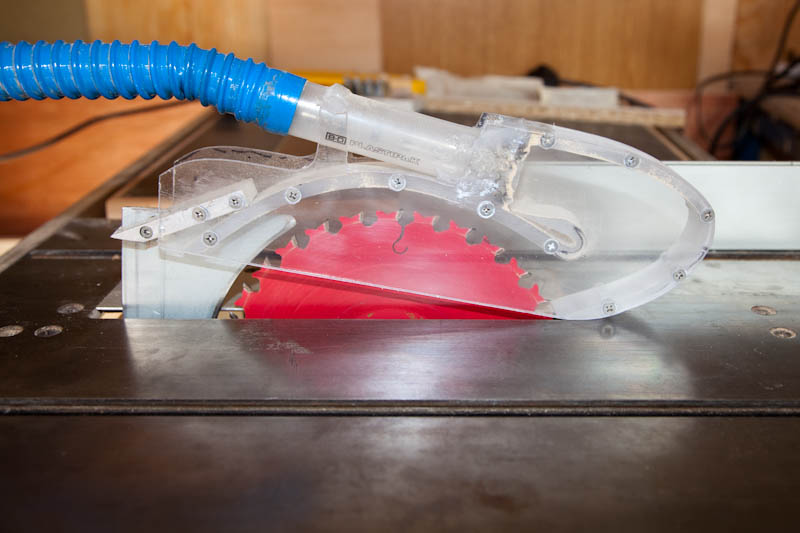 Air and dust flow down the pipe even without extraction running. I connect it to the saw base and have a single larger extraction next to it.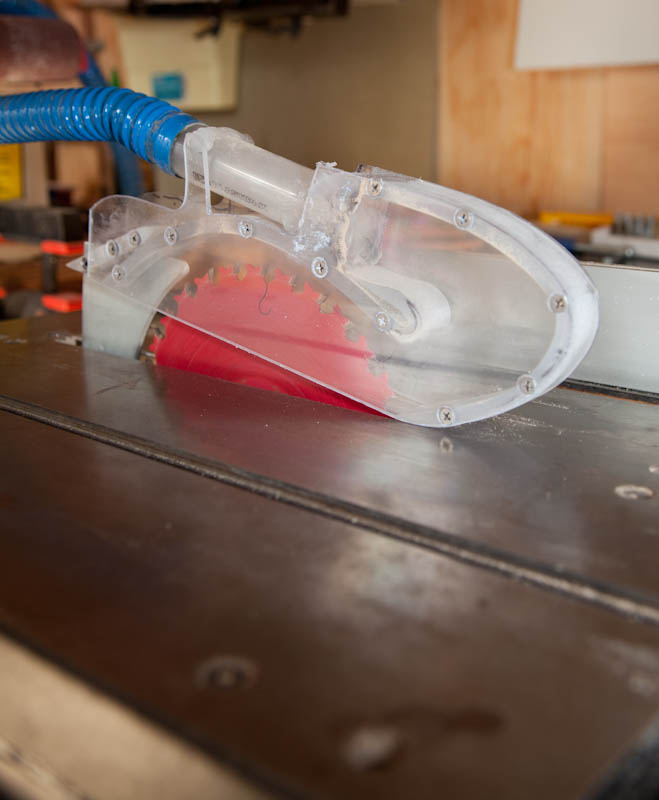 It is still in regular use and the clear sides so i can see what is happening has been a real benefit as well as the near 100% dust collection. The aluminium block at the back fits a slot in the riving knife so it is a simple lift off when not in use.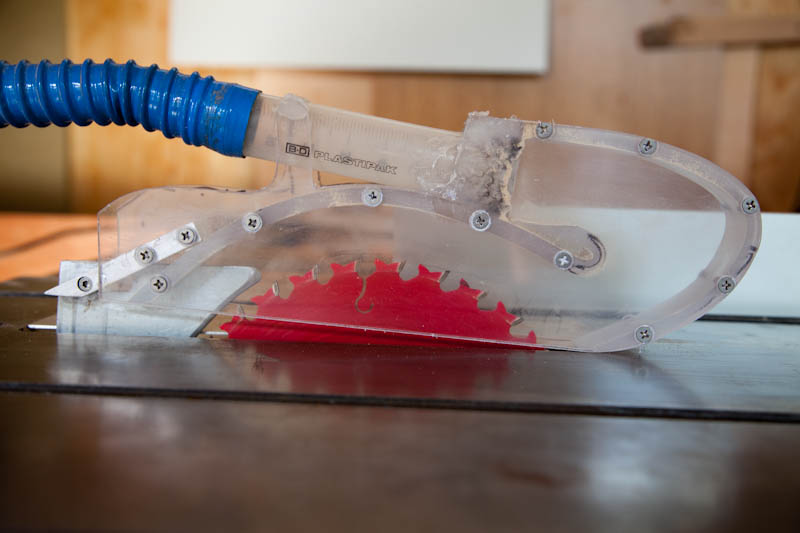 It also has a much larger nose slope than the original so it self lifts over cuts approaching 40mm.
One of my better contraptions