Due to the shape of a bowl and the size of my 250mm button jaws I could not use the buttons to hold it in compression and there was insufficient adjustment to hold the bowl from the inside.
So I cut down some 5mm bolts and attached 4 of the rubber buttons directly to the chuck.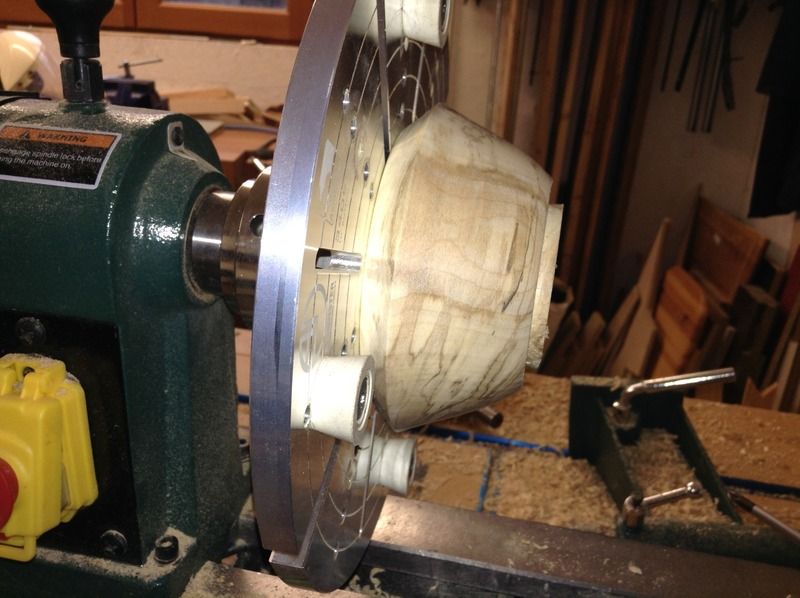 Of course this only gives me 4 holding points and not the normal 8 but for a small bowl I think this should be OK. Will fire it up tomorrow unless anyone advises otherwise.