A Lucida pen kit on a home cast blank which I did not expect to turn out that good so was surprised at the colours.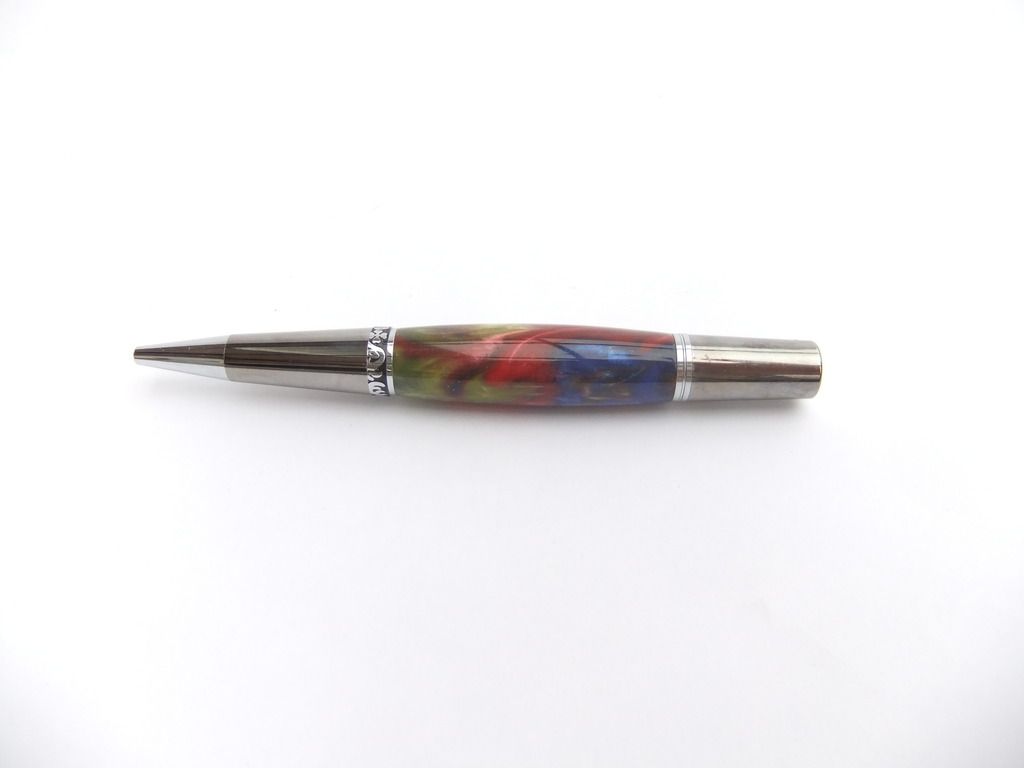 This one unfortunately is going to be scrapped when i was assembling it I did not pay attention and one of the components slightly twisted and split the blank, but I thought I would still show it anyway.
Again this was on a home cast blank.