In chestnut, carnuba wax, 5" diameter, 3" high, home grown lavender and rose petals.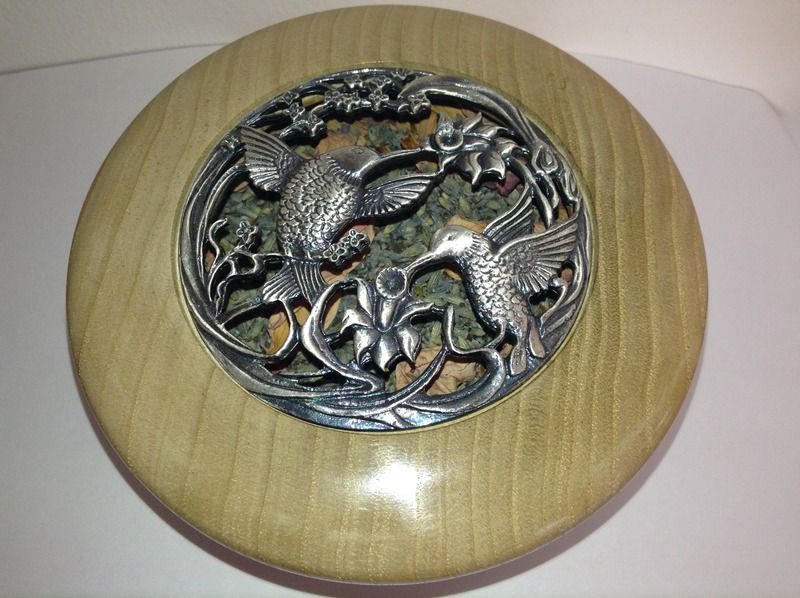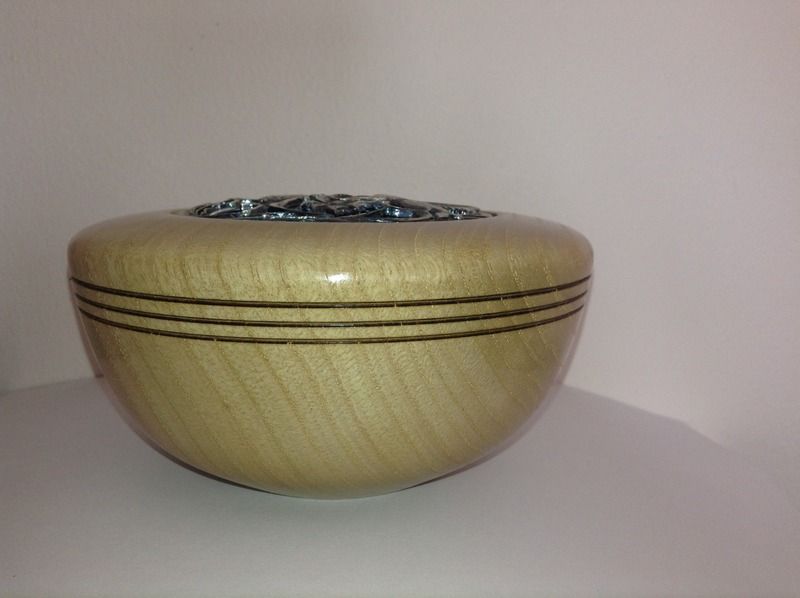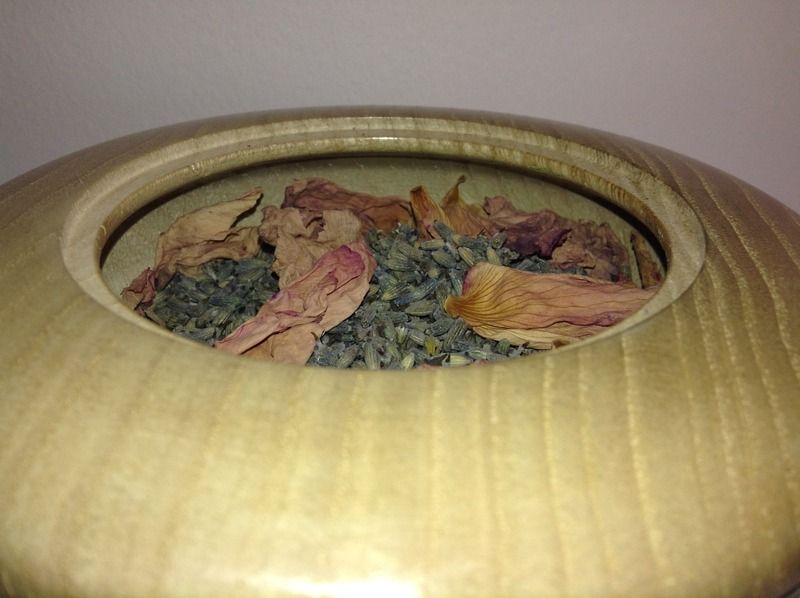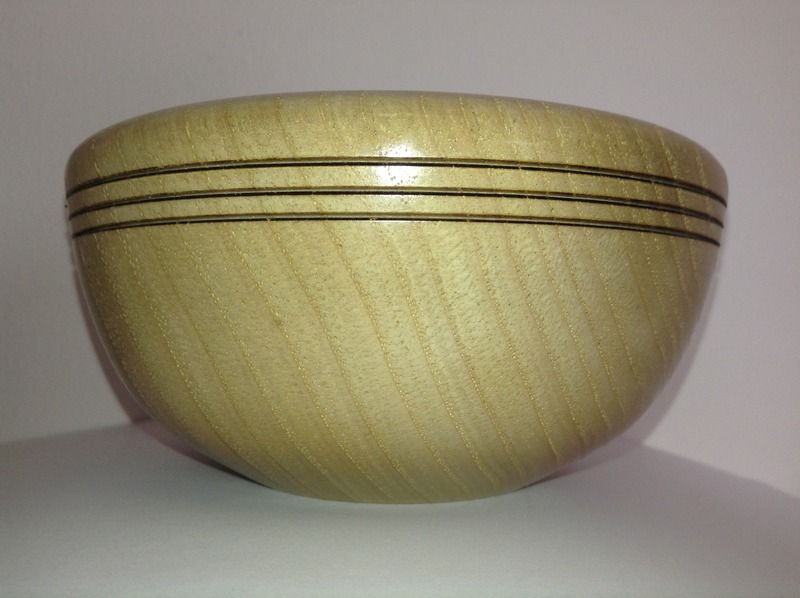 I was able to use the Crown Midi Revolution tool to undercut the rim and complete the hollowing. Seems easy enough to use so far, although it is too big to fit in the toll cabinet.
This is a test piece. The plan is to make two more for a wedding present. I just have to build up sufficient courage to attack one of the very nice pieces of seasoned yew I was given a few weeks back.