Hope you all had a good day yesterday!
Although I was on kitchen duties and I managed to mess up a couple of cooking timings
and I still can't smell or taste due to an ongoing darn blinkin coldy fluey thing (that's steroids for you), we had a pretty good day.
But what I would like to share is this...
A lovely lovely present from my folks.
This is one of 19,240 Poppy Pins created to honour one of the fallen on 1st July 1916. Each pin has been crafted using donor metal from 1916 shell fuses recovered from the Somme battlefields. The central red enamel contains finely ground earth recovered from the Somme.
My parents enquired about this last July and were put on a waiting list and weeks later, they were contacted to say one is now available. This particular pin is to commemorate the life of Rifleman F A Gibbons, London Regiment (Queen Victoria's Rifles) who died 01.07.1916. Cemetery commemorated at Thiepval Memorial. I am now going to find out as much as I can about this chap.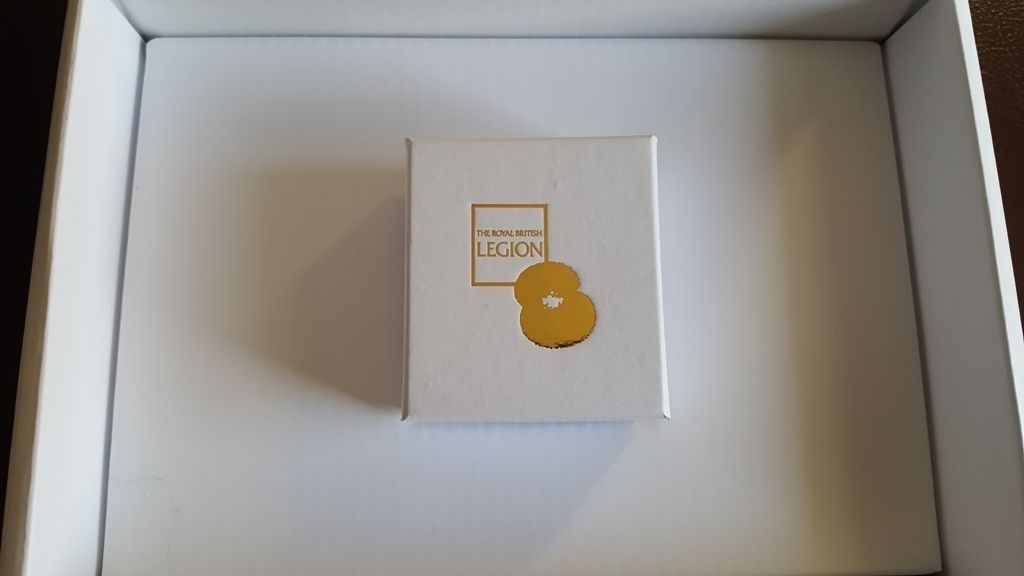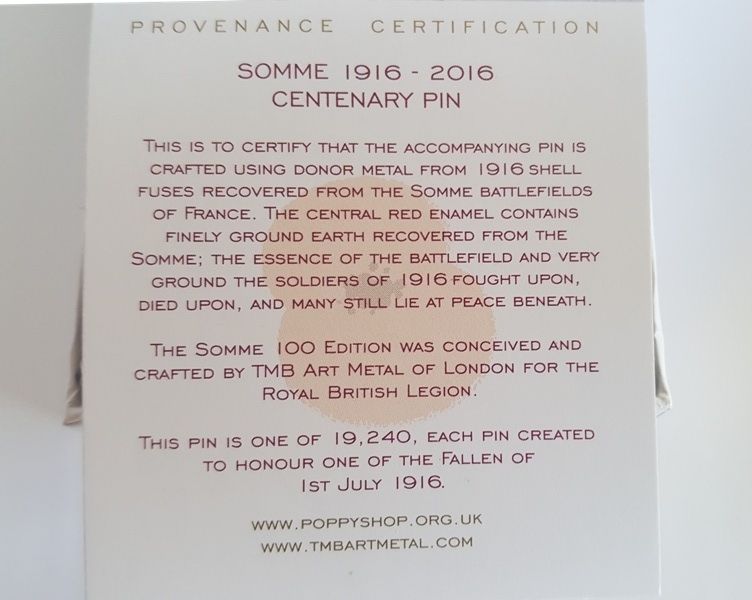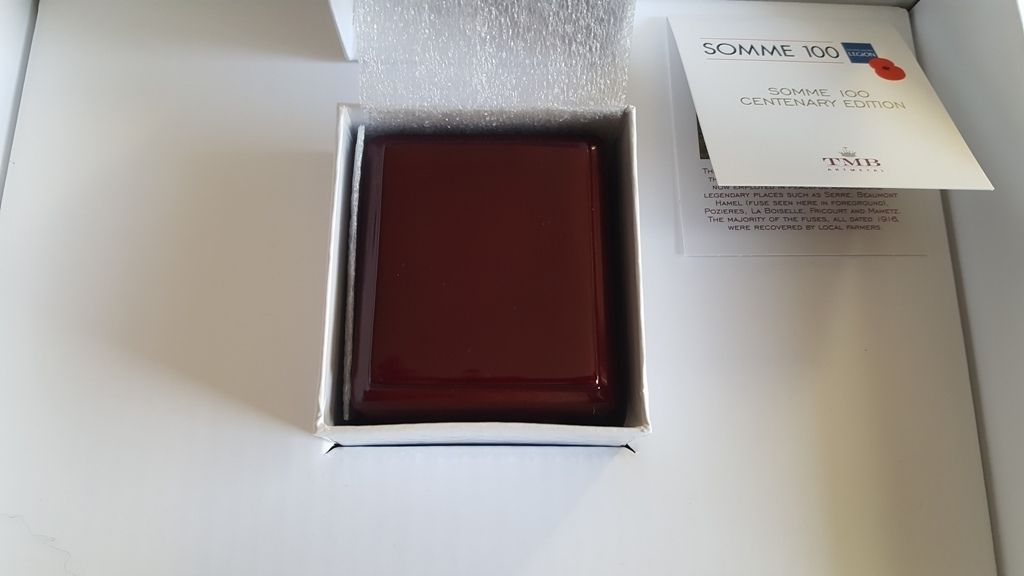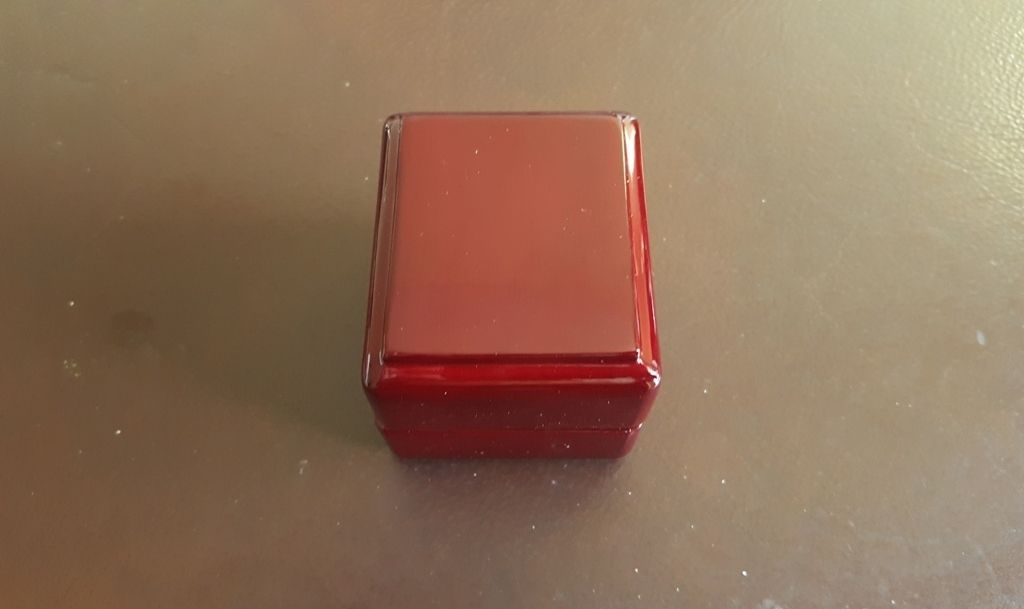 The pin is amazingly heavy for its size and the quality is second-to-none. I think this is such a wonderful idea in many ways and I now feel honoured to be the owner of one of these very fine pins. I shall treasure it and start some research into Rifleman F A Gibbons who lost his life during the first day of the battle.
Thanks Ma & Pa.