Hi All
I've decided to make myself a neat holder for my collection of vaping implements.
There is a new addition to the family which I gratefully received on Christmas morning - very cool indeed.
Below are a few pictures showing off my vaping implements - from left-to-right: normal vape mod box, normal vape pen, sub ohm cloud chaser mod box and my new addition, the sub ohm cloud chaser pipe.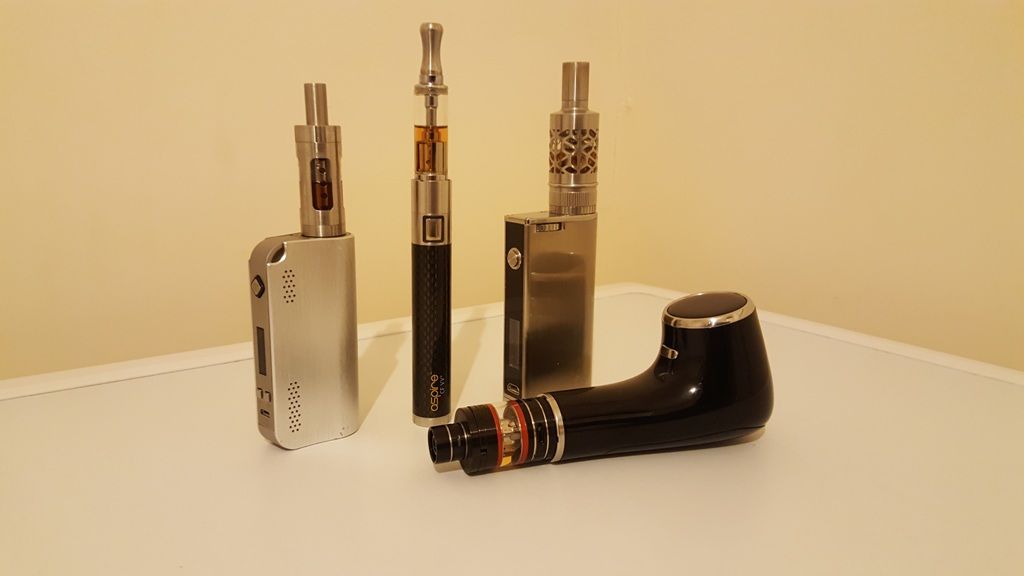 The normal vapers are my everyday jobbies and they have different tanks with a slightly different mixture of vaping juices in them. The sub ohm cloud chasers are more of a chill-out-arm-chair-with-beer-in-the-other-hand jobby, but I do use these during the day as well - only without the beer!
Here, I've swapped the sub ohm tanks with the pipe and the mod box - I likey.
Here are the sub ohm'rs fired up as indicated by the lights.
The pipe also tells the time.
Idea of scale. Yes, he's a chunky little devil.
Anyways, I'm going to make a holder to house all of them simultaneously so they comfortably sit on a small table like elephant thingy beside my arm chair (end of sofa) in the living room. I have a few ideas and I'm going to start this nice little project sometime during the week, but any 'quirky' ideas will be gratefully received. I do like quirky.
Cheers.