We having our gas mains replaced.
Interesting hole making technique - they break up the dirt then vacuum it out of the hole. Covering my car with dirt in the process though they have at least put a dust sheet over it to catch the worst.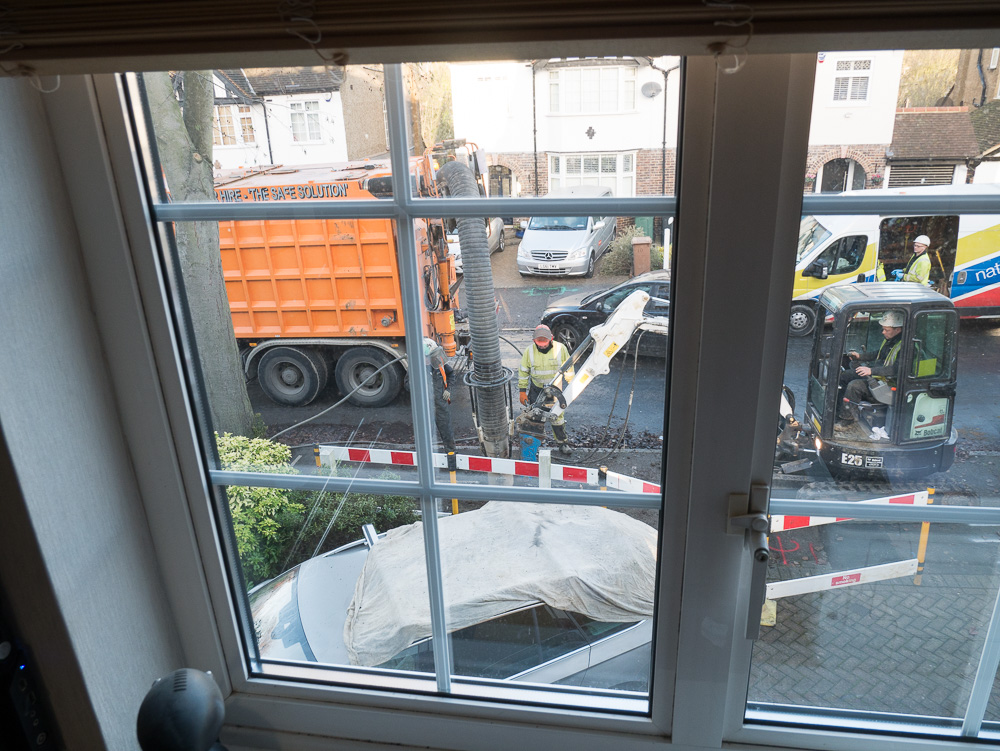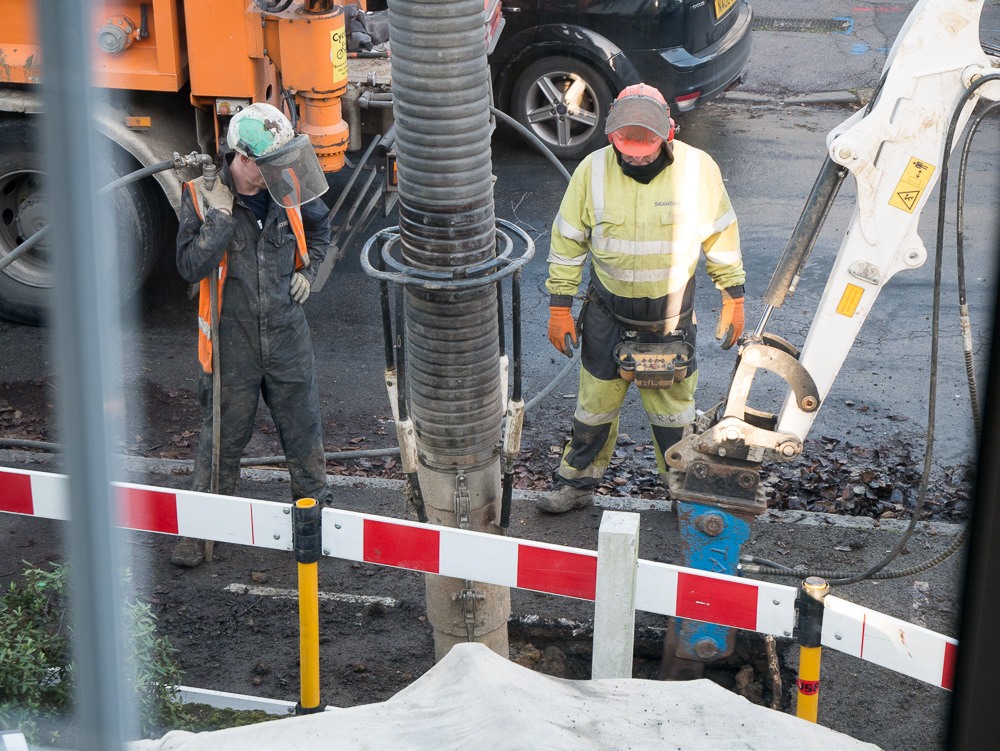 The guy with the thin pipe has a compressed air lance that blows dirt towards the suction pipe... and over my car.
They started a week ago. this is only the 3rd day we have seen anyone working.