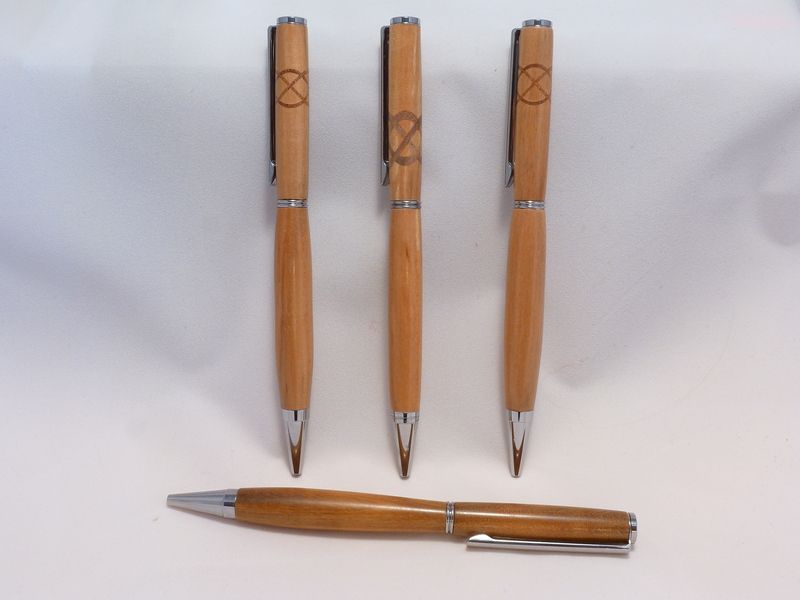 The 3 Celtic knot pens are apple. The horizontal one is lignum vitae.
I much prefer the thinner knots, which I could only achieve thanks to a sample pack of veneers I have being the exact same kerf width as my champion mitre saw.
The lignum vitae bowling green bowls that I have are full of splits, which is quite normal but it was a challenge to cut 2 pieces split free.
I also treated myself to a photo tent which I hope will help me take some better pictures.