They had the sheppach track saw with its workzone branding on offer a while back and I bought one for £79 along with the 2 x 700mm tracks it comes with. Having bought it I hardly used it as the short tracks were no good for a full sheet.
Evolution now do a track saw and for it they sell a 2.8m track set with 2 clamps and a storage bag. It was around £100 and I wasn't going to buy until I needed it... and i wasn't sure it would match the sheppach.
Amazon then dropped it to £80 and as they are easy to return things to I bought the track.
It fits the saw fine. It is different to the Aldi track though so I can't join a 700 to a 1400 but that doesn't matter.
The levels at the join on the evolution track were not perfect and I had to gently bend the cutting edge to make it sit level. Apart from that all good.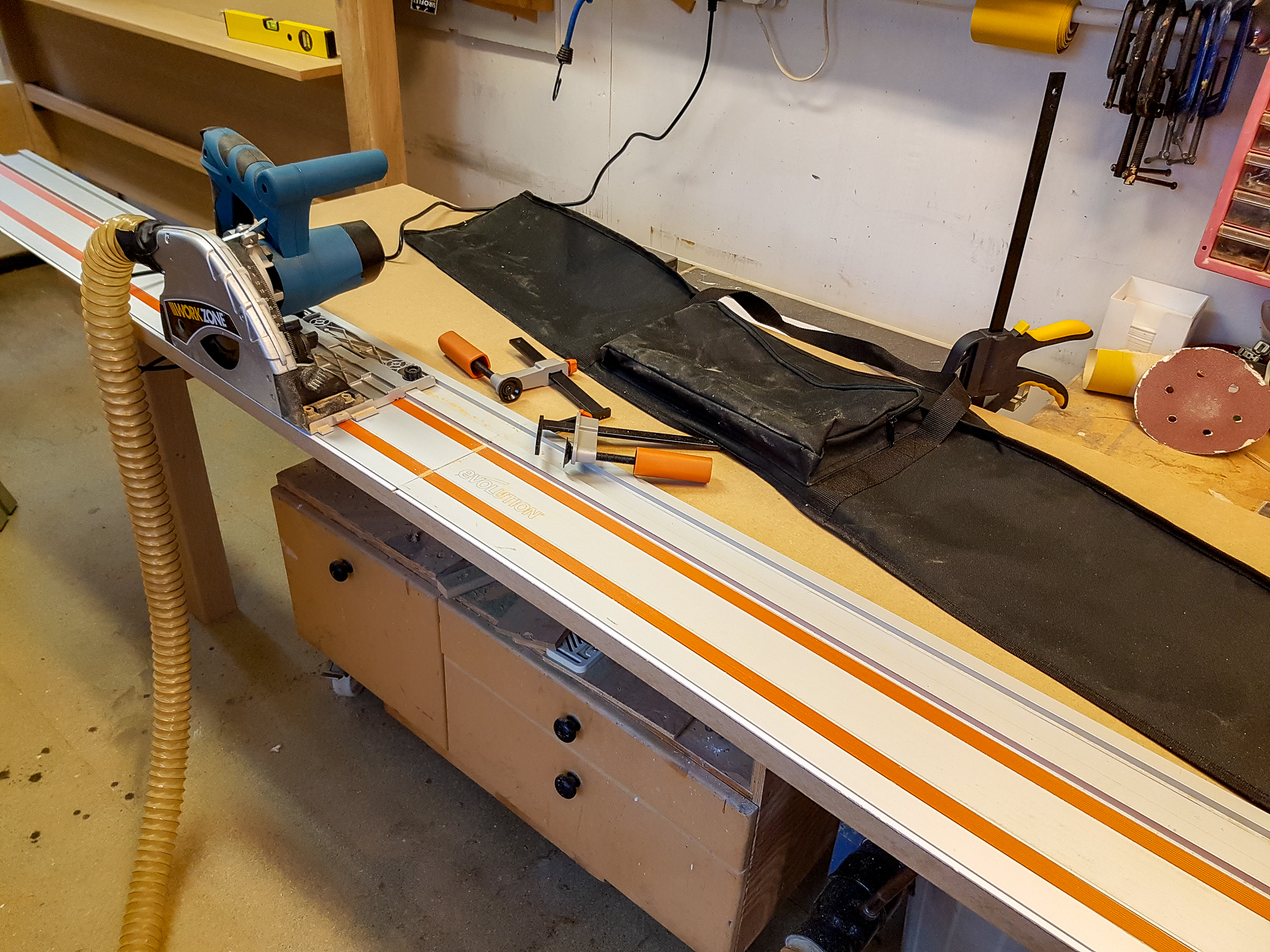 The spring return on the sheppach was far too strong and made it awkward to use. So following something I found on youtube I took the spring out and cut 15mm off. Perfectly weighted now and much easier to keep plunged.
So I think it turned out OK for £160 total. Might treat it to a better blade but it seems to cut OK as it is.
Couldn't justify to myself something more 'professional' given how little I expect to use it.