I'm currently using the ooni on a camping table. After use it gets packed away and the Ooni goes on a shelf in the shed. That works OK for me.
What's no so OK is the height from the ground when I'm using the oven. It needs to be higher. I also need it to pack away flat after use.
I had a play in sketchup. Based on 750mm top surface 1200mm from the ground.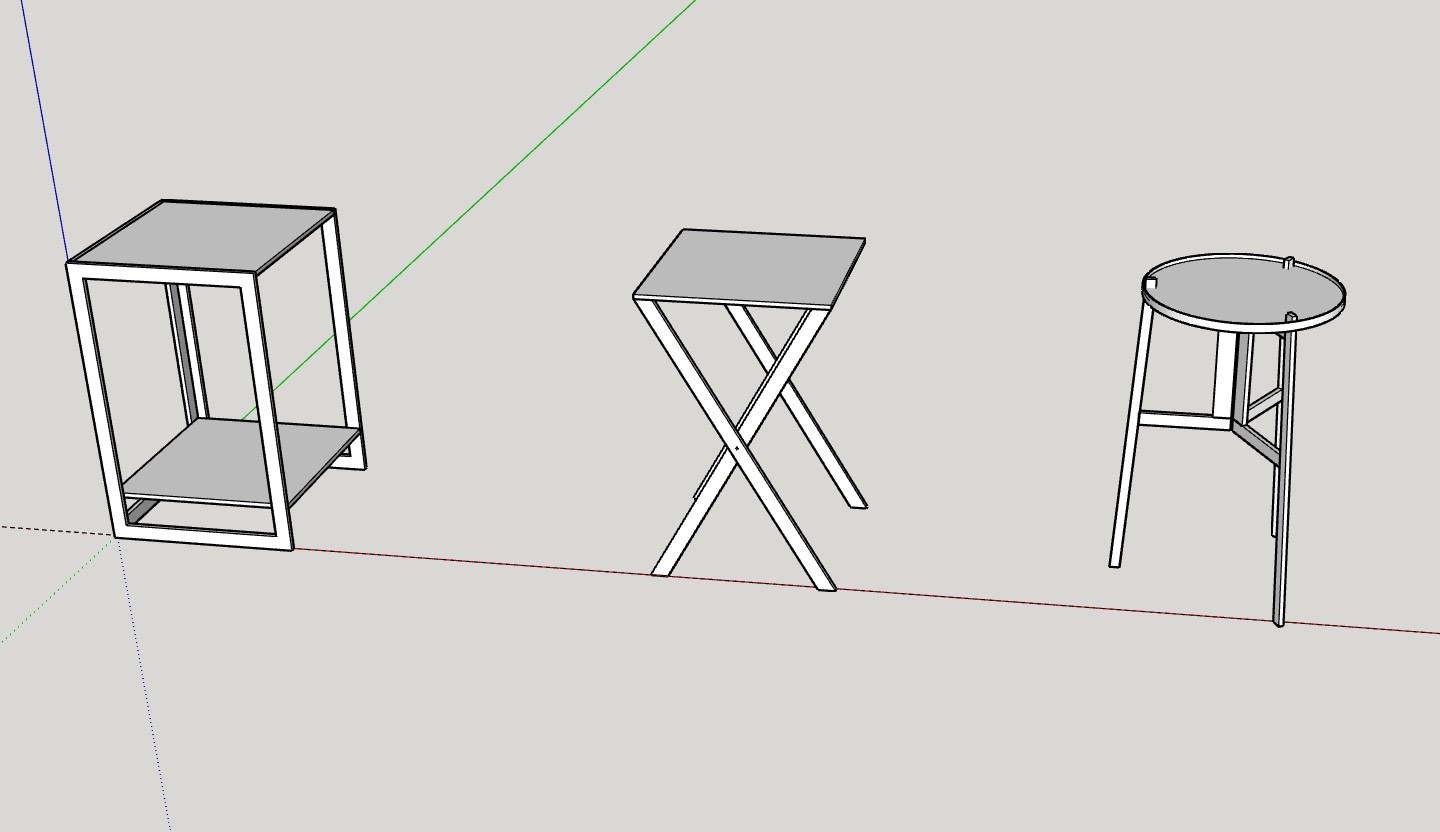 First thought was square frames that would hinge flat somehow. Looked like it would be too heavy to keep putting behind the shed and pulling out again.
Searching folding tables showed small scissor action tables that could be made bigger with bracing. looked a bit unstable though even if cross braced.
I have a tripod table I made for our smokey joe table top barbecue. The 3 legs are hinged to each other and the table top has 3 cut outs that drop onto pegs on the legs. Works brilliantly and is very stable as the legs splay a little wider than the top. So why not make a bigger one..
Unless there are any better ideas?